More than 280 establishments have chosen us... and they never want to go back! Find out why.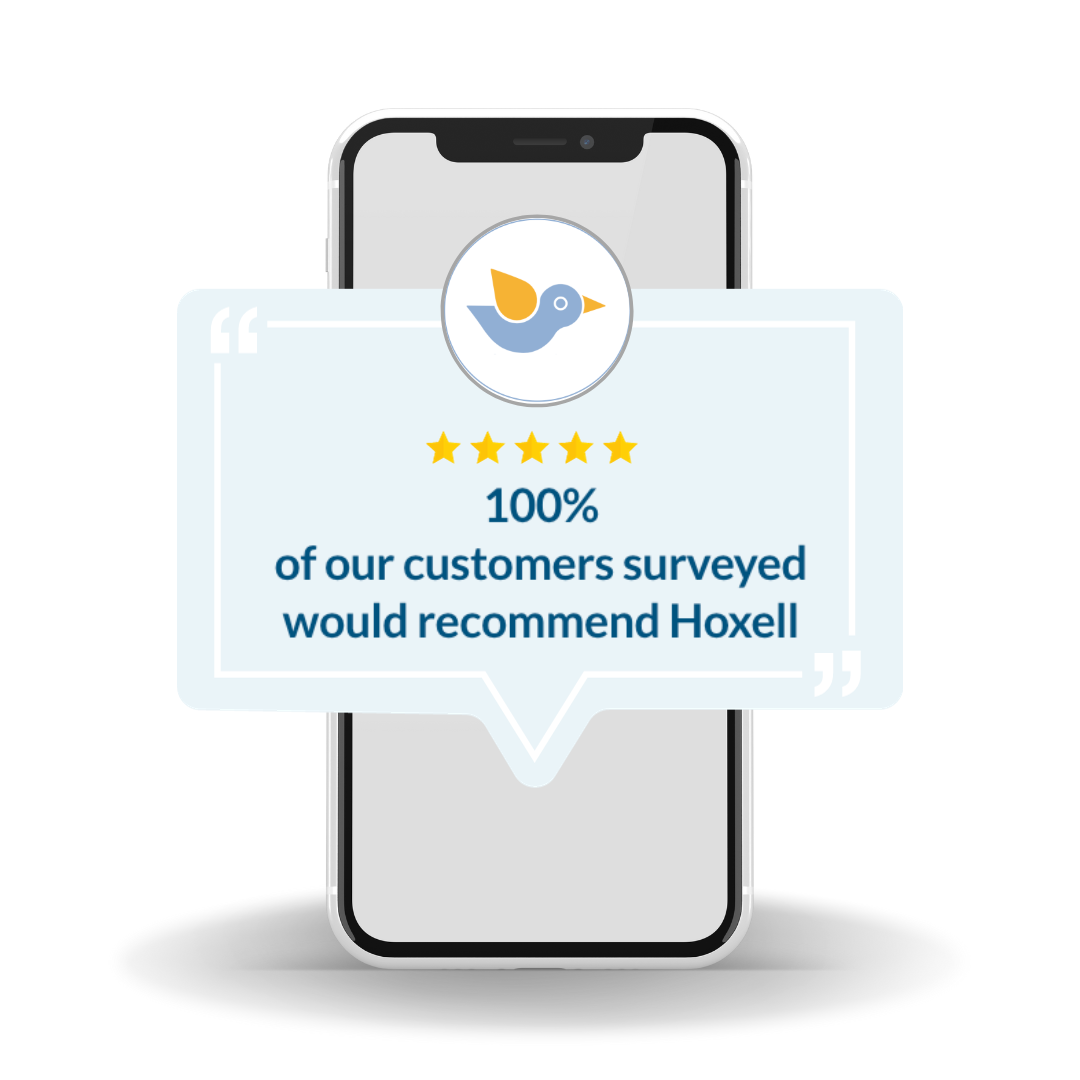 "Finally, an updated programme: fresh, intuitive, and affordable. Hoxell in a nutshell? Definitely efficiency. A programme we can highly recommend, which helps to improve the results and performance of our work. After just one season of working with Hoxell, we can say that it has truly been a success. Even the maids on the floors can confirm that using the tablet, which initially scared them so much, was easy and intuitive. A great way to speed up communication between departments. Also to be commended is the customer service: they are always ready to follow you and solve any problems, very kind."
"Hoxell is a programme that transforms complex and often out-of-control situations into simple and highly effective activities. Hoxell is a concrete help in coordinating the work of all employees towards a single goal: personalised service. With Hoxell, coordination between departments is improved; it increases the sense of teamwork and allows information to be passed immediately, optimising the timing. It is a valuable aid that enables immediate identification of what is important and urgent from what is important but not urgent. Hoxell is addictive because it helps you get through the day with all the information you need and just a few clicks away."
"Hoxell with its various functions facilitates communication with the various operational departments and at the same time reduces error margins. In my role as head of reception, I am very satisfied with this platform and would highly recommend it to my colleagues."
"The benefits of Hoxell are manifold, from communication between departments, in particular housekeeping, maintenance, front office, to customer service, from the moment of booking to the welcome home and the resulting loyalty."

"Hoxell is a great help for housekeeping, maintenance, F&B, and front office departments by keeping track of the productivity of each of the staff. "Hoxell is a great help for housekeeping, maintenance, F&B and front office departments by keeping track of the productivity of each of the staff."
"The main benefits of Hoxell are clarity and immediacy of information, time saving and historical information. Before Hoxell everything was paper-based, now it is real-time and the information comes directly from the bookings."
"Hoxell is a great product, we can no longer do without it. The main benefit of Hoxell is efficiency, especially about less disturbance for the housekeeping department, the maids on the floors can work quietly without being perpetually disturbed by the reception desk. In addition, the employees are calmer and can work more productively."
"Hoxell is a very useful tool, which has enabled the elimination of emails and phone calls."
"My personal opinion is that Hoxell has really automated some of the processes in our company, speeding up room assignment and job sorting. We now spend less time on manual work. It is making (the problem) very easy for us. Thanks to its scheduling function, we do not need staff to work outside working hours. The main benefits are time saving, tracking of work done, performance control. Hoxell also allows you to have all the data on each guest on their habits."
"Hoxell is an excellent and now indispensable operational support tool for day-to-day hotel management. It has made our work more efficient, allowing us to offer a better and personalised service to our customers. Immediate and precise communication between departments, the situation of rooms updated in real time, the management of maintenance, forgotten items, and consumption control (minibar/laundry/courtesy products) all available and concentrated in a single tool."
"Hoxell is a valuable day-to-day ally that allows an up-to-date and always easy access to what is operational. It has greatly facilitated the relationship between the front desk and the housekeeping service."
"Thanks to Hoxell there is a greater connection between the reception-housing-maintenance department. It actually lightens the general operation of the departments."
"The main benefit of Hoxell is control first and increased staff efficiency. I can control the operations of my staff and it allows me to cross-check to avoid shortages, theft and waste."
"Thanks to Hoxell, we have eliminated a lot of time-consuming outdated procedures, refined our work and made it much simpler and smoother. We have gained valuable time to devote to our customers. Hoxell has facilitated communication between departments, simplified so many tasks such as reporting faults, forgotten items, minibar control and shift management."
"Hoxell is an innovative, intuitive and easy-to-use product. We have succeeded in digitising all home economics processes in the hospital, improving the safety of our employees and internal communication. Real-time responses between the home economics department and the wards, improved performance and quality of the entire service."
"Hoxell is simple and functional. It allows organised management of the housekeeping department and a history of operation and lost&found. It reduces telephone calls between departments and allows the entry of faults for maintenance. It allows convenient management of the minibar and its drains."
"Hoxell is a great product, which facilitates better communication between departments and speed in sharing information. We have reduced telephone communication between departments to a minimum."
"Hoxell has contributed to a better efficiency and rationalisation in the communication between the various operational areas of the hotel."
"Hoxell is an easy and intuitive essential hotel management system. All departments are connected in real-time, misunderstandings and wasted time are avoided, and there is essential reporting for management. The most important and revolutionary thing was maintenance management, as the maids could enter problems in the room in real-time without phone calls. In addition, Hoxell also gives the possibility to enter photographic documentation, which enables precise and targeted intervention. In addition, recurring maintenance and the operation of the maintenance department are monitored. Not to mention the laundry management, which with this system simplifies and speeds up the return of dirt."
"I find it a very intuitive system, essential for the housekeeping department. In a single word: immediacy! Knowing in real time which room the maid is working in, to see if the bar fridge has been done or if a maintenance has already been resolved. Knowing whether a room has been cleaned without having to go to the floor or call the the maid on the phone. Having the possibility of unloading the minibar, record items forgotten by guests. Have the history of every activity in every single room. The availability of the technicians is invaluable. Hoxell has speeded up operations, I find it extremely advantageous to have an application also used by the maids that allows me to have everything under control at all times. From assigning, unloading the minibar, reporting maintenance and the reporting of every activity."
"A great product, very useful. Hoxell has simplified work by making it faster and smoother. It has given us the basics to better organize and coordinate the various departments and especially internal communication. It is simple, clear and fast. In addition, Hoxell has enabled communication between departments and better organization of work and timing of cleaning and breakdown processing in particular. Ease of finding necessary information and organizing work all in one software."
"Hoxell is an excellent tool for monitoring linen consumption and minibar detection, as well as being useful for the formation of shifts in each department. In addition, it allows the availability of rooms and their condition to be monitored, as well as reported, ongoing and resolved maintenance in each area of the hotel. No phone calls to the housekeeper; monitoring of excessive linen consumption; correct charges for minibar consumption; immediate control of room condition; history of maintenance interventions, their frequency and timing of intervention."
Prenota l'appuntamento per la tua demo gratuita!
Scegli il giorno e l'orario che preferisci: ti mostreremo le incredibili potenzialità di Hoxell e ti faremo vedere come può rivoluzionare il modo di lavorare nella tua struttura alberghiera.
Book an appointment for your free demo!
We will show you the incredible potential of the platform and explain you how it can revolutionise the way you work in your hotel.